KEEPING YOUR BIKE ON THE ROAD AND TRACK (OR WHERE EVER YOU RIDE IT…)
Fix that squeaky bike and come to Bike Project Surrey for a friendly MOT.
You can bring your bikes to us for affordable quality service y our mechanic team – whether it's a new tyre, suspension service or a complete service to make your bike run smooth again getting you back on the road (or track).
We often use salvaged parts which means that we recycle and keep costs down. But we are also suppliers of all the parts you'd expect to find in large bike shops. Talk us about your bike and what you need help with.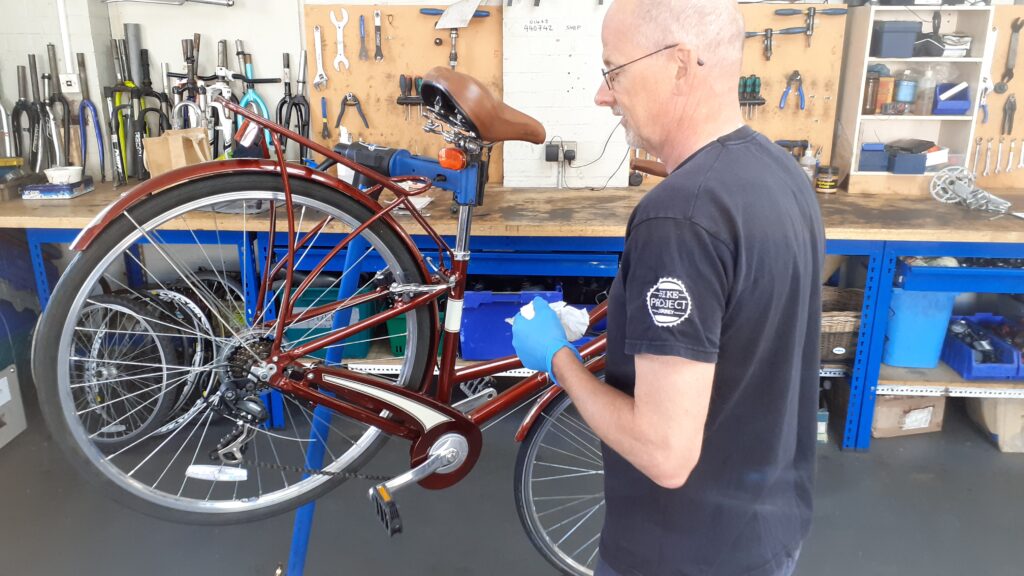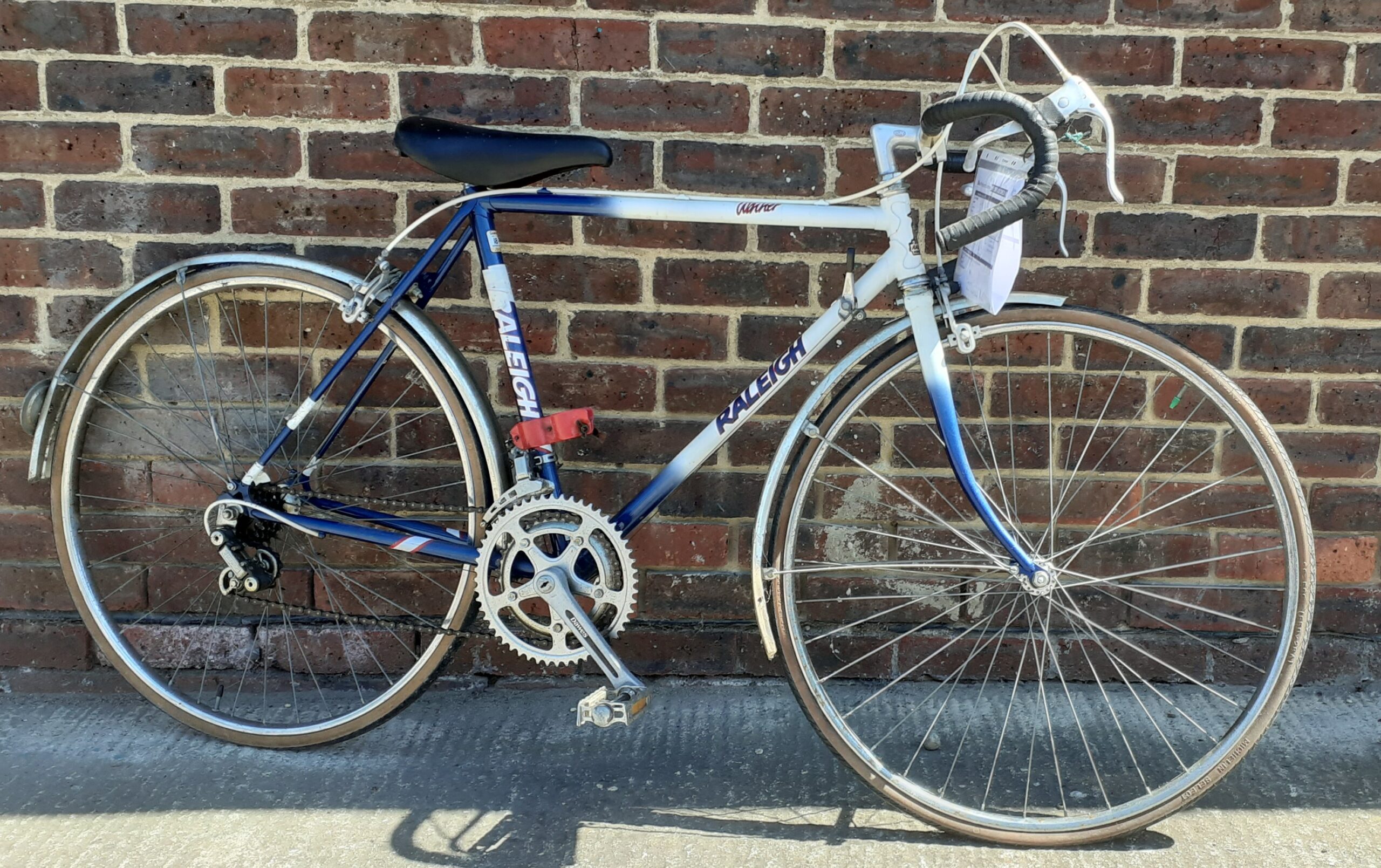 Service Menu – Tune Up and Check Up Service £35
Wash bike (excessively dirty bikes will be charged extra… tut tut!)

Grease seat post

Adjust/align brakes – check for wear

Adjust/index gears – check for worn/corroded cables and parts

Lubricate chain

Check crank set/chain rings for wear and lubrication

Check wheel hubs for wear and lubrication

Check wheel rims for wear and trueness

Tyres checks for wear and decay

Test ride
Common additions to services

Excessive dirty bike wash £5

Puncture repair/inner tube £5/tyre

Headset greased/serviced £15 (+ parts if new)

Tyre £5/tyre (salvaged)

Bottom bracket greased/replaced £20 (new)

Chain £15 (new)
Replace cable (brakes) £5/cable (new)

Cassette/freehub £20 (new)

Replace brake blocks/pads £5/pair (new)

Wheel true £15+parts

Replace cable (gears) £5/cable (new)

Wheel hubs greased/serviced £15

Replace/service gear/brake shifter/lever £15 (salvaged) (+ parts if new)