Learning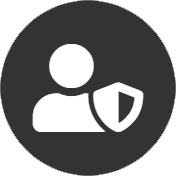 Young people and adults who aren't in work, education or employment come to Bike Project Surrey to get work experience and learn to service and maintain bikes – whether it's keeping their own bike on the road or getting ready for work in the bike industry. We offer a place that is inclusive and supportive so that people feel that they belong and have fun. It's great to look at a bike that you fixed and got working again.
Affordable Bikes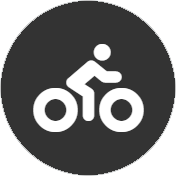 Promote access to cycling a a fun, affordable and sustainable transport option. So we offer affordable bike servicing and recycled affordable bikes to buy for the whole community.
Recycled Bikes
You can donate your old bike then our qualified mechanics, students and volunteers work on them so that they're ready to ride again and they are saved from a land fill.
Volunteer
We've lots of fabulous volunteers who give their time and support what we do – supporting students and learners, working in the shop and the workshop. Volunteers give their time to Bike Project Surrey and become part of the team and community around the project.
Mission
Bike Project Surrey is part of Surrey Lifelong Learning Partnership (Registered Charity no. 1143639) that works to ensure that those, in Surrey and beyond, who may have missed out on learning in the past, have opportunities to learn and to reach their full potential.
We teach the community how to look after and service their bikes or get ready for a career in fixing and working with bikes.
Our mechanics, volunteers and students service, recycle bikes and their parts so that local communities have affordable choices to own and ride bikes. We salvage and recycle bikes and parts so that they are not thrown away.
Bike Project Surrey is a place where people feel that they belong, feel welcome and included making friends and take part in positive activity.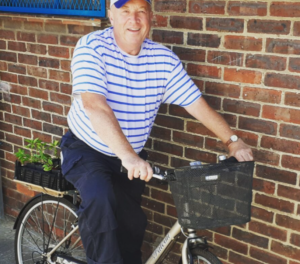 Our Vision
Everyone in the community has the chance to learn about bikes and how to look after them in an environment that is inclusive, welcoming and happy so that people feel valued and that they belong
Affordable bikes for the community to buy and use to travel, be healthy, fit and happy.
Affordable bike service available to the community so that their bikes stay on the road.
Bikes and parts recycled so that they do not contribute to landfill or pollute the environment.
Riding bikes means you're not driving.
How we'll do it
We will provide learning opportunities around bikes for everyone – but especially for young people and adults who are not in education, employment or training. We will offer this through our Alternative Provision and adult placements.
This will be successful because Bike Project Surrey workshops are positive, happy and inclusive places to work and be with others. A shared interest and love of bikes means that while people are at Bike Project Surrey they will meet and learn skills and values from others who they might not otherwise have met.
The bikes we work on will be make made for everyone in the community as affordable recycled bikes for getting about on and keeping fit and healthy. This will also contribute an income to support the vision.
Students, adults and volunteers will be offered industry recognised qualifications, work experience and chance to 'earn a bike'.
Who is Bike Project Surrey for ?
Students not in school come to us for work experience, to learn about bikes and get an industry recognised qualification in Bicycle Care and Maintenance so that they have choices when they leave school.
People in the local community not in work, training or education can come to us to learn about bikes, get work experience and we become a positive part of their routine and life.
Volunteers support students, adults or just work on bikes – because they love bikes too.
Everyone who becomes part of Bike Project Surrey Team contributes to the welcoming and inclusive approach so that people feel good and that they belong at Bike Project Surrey.